ILS Integration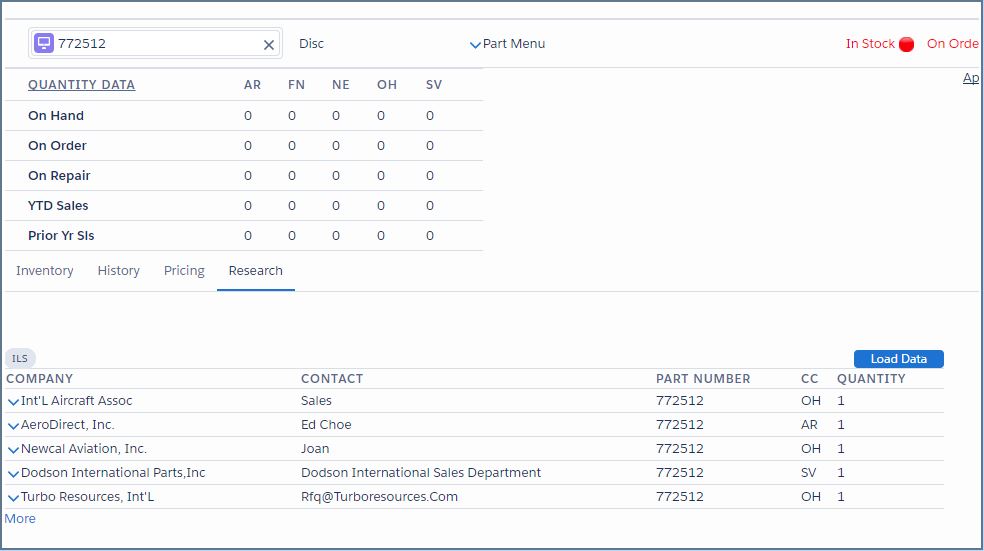 ILS Integration
Search parts availability and post inventory automatically with ILS integration. Rather than leave AvSight to search ILS, within Part Research, click the new "Research" tab, and then click "Load Data". Once you load the data, AvSight will query ILS in the background. Within a few seconds, return any availability data.
In addition, we have also added the ability to upload your inventory automatically every night. Don't want to load everything? No problem, simply indicate by inventory line, owner code, or part number that you would like to exclude this inventory from your nightly load.
For more details on our other integrations, please visit our Product Tour: Integrated page.
Related Articles